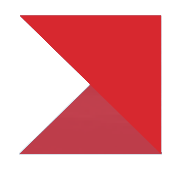 About Angel Vogel
Angel was born and raised in Metairie. She graduated from the University of New Orleans with a Master's in Special Education in 2001. Married for 22 years, she has 2 children and 3 fur babies. She has been on the Northshore for over 20 years, currently living in Mandeville. Angel has been investing in real estate and renovating/remodeling for 20 years in multiple cities across Southeast LA.
Buying a Home? Angel's ability to find diamonds in the rough is her forte. Whether you are looking for a fixer-upper, new construction, first-time home, or downsizing, Angel can help you with your vision and buying experience.
Selling a Home? Angel is excited to bring even more value to her clients with 1% Lists, allowing her Sellers to keep more of their hard earned equity, while still providing Full Professional Realtor Services
HAVE MORE QUESTIONS?
Contact our team of real estate professionals today to start your savings!
WANT TO JOIN OUR TEAM?
Interested in joining our Team of real estate professionals? We'll help get you started.