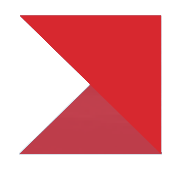 About Ashley Chugden
Ashley Chugden brings extensive interior design knowledge to the real estate market and a heart of gold to her position as a respected Realtor. Ashley offers an outstanding level of service tailored to each individual's needs while offering exceptional value.
Raised in Louisiana, Ashley has called Saint Tammany Parish home for 25 years. She currently resides in Madisonville with her husband Sean, her two boys, Braiden (16) and Landon (12), and her sweet German Shepherd Bisou.
She is actively involved with helping the community, and is the Admin of a large Northshore Moms group. She is thrilled to have the opportunity to help you with your real estate needs while incorporating all of the tips and tricks that being a life long local has afforded her!
HAVE MORE QUESTIONS?
Contact our team of real estate professionals today to start your savings!
WANT TO JOIN OUR TEAM?
Interested in joining our Team of real estate professionals? We'll help get you started.