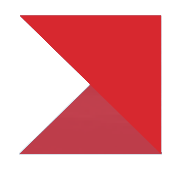 About Gina Castelluccio Vick
My initial exposure to the real estate industry was through working for the New Orleans  Home Builders Association and the Northshore Home Builders Association in sales and as a managing consultant for the New Orleans Home and Garden Show. The years I  spent working on the two shows afforded me the opportunity to work with professionals in several aspects of the industry including architects, builders, designers, and real estate agents. It was from this experience I realized real estate was where I wanted to be professionally and I obtained my Real Estate license in 2006.
I am absolutely dedicated to servicing my clients. Using my client-centric, high-energy, think outside of the box approach to real estate transactions I can assure that each of my clients are beyond satisfied with the process. I am a great listener and communicator, and analytical by nature, giving me the skills necessary to truly understand a client's needs.  Blessed with a keen sense for advising clients on everything from staging and preparing a home for sale, to overseeing photography and marketing and skillfully negotiating a  sale, I earn my clients the highest selling price possible, while saving them thousands of dollars in commissions!
I was born and raised on the Southshore, resided in Hammond while earning my degree from Southeastern Louisiana University, and since 2009 call the Northshore home; my familiarity with these various areas makes me confident in my ability to assist clients on either side of Lake Pontchartrain.
HAVE MORE QUESTIONS?
Contact our team of real estate professionals today to start your savings!
WANT TO JOIN OUR TEAM?
Interested in joining our Team of real estate professionals? We'll help get you started.