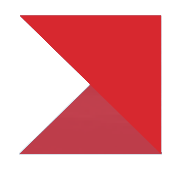 About Haley Marmillion
The place where you live, your Home base, is the center of your Universe. This is a place where memories are made and peace is found. Even Investment Properties purchased to grow a portfolio can have a substantial effect on your life.  Understanding this is the basis of Haley Marmillion's business. Whether you are buying, selling, or investing , it is of utmost importance that her clients trust and find comfort in her commitment to helping them every step of the way. She sees her clients as family who can lean on her during one of the biggest purchases of their lives.
Haley has been licensed in Louisiana for 5 years and has had numerous successful sales in multiple parishes. The experience she has acquired in this time, has given her a thorough understanding of the legal and ethical responsibilities of being a Realtor.  Haley recognizes and values the importance of protecting the best interest of every Client.  She Approaches each sale with honesty, integrity, and true candor, which helps  make the process as stress free as possible.
HAVE MORE QUESTIONS?
Contact our team of real estate professionals today to start your savings!
WANT TO JOIN OUR TEAM?
Interested in joining our Team of real estate professionals? We'll help get you started.