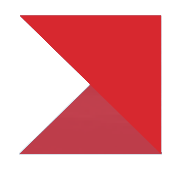 About Jack Woodruff Jr
I began my Real Estate journey as a property scout for Commercial and Residential investors while also designing environmental and interior spaces for both residential and commercial use. I worked closely with renowned, high-end and luxury retailers like Ethan Allan, Restoration Hardware, and Design Within Reach, to name a few, for furnishing these spaces. These days, I'm still working heavily with Investors as well as deep diving into agricultural land, ranches, and homesteads sites. I thrive in the vision of the "Big Picture" for your Real Estate objectives and also get down to the "nuts and bolts" of the details for the best and fairest negotiations. I take pride in sourcing the "win/win" solutions for all parties involved. With over 23 years of business, sales, and marketing experience, I focus on maximum results with as minimal resources invested as possible. Positive and lasting relationships are why I am here today, ready to be the best in serving YOU and your Real Estate goals.
HAVE MORE QUESTIONS?
Contact our team of real estate professionals today to start your savings!
WANT TO JOIN OUR TEAM?
Interested in joining our Team of real estate professionals? We'll help get you started.