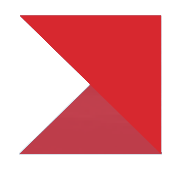 BEDICO CREEK HOMES FOR SALE
Search All Homes For Sale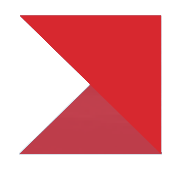 HOTTEST LISTINGS IN BEDICO CREEK
NEIGHBORHOOD DETAILS
BEDICO CREEK
Resort-style Living is what Bedico Creek Preserve Subdivision provides its Residents. This Gated conservation community has roughly 60% dedicated to parks and green spaces, including 375+ acres of nature preserve and 200+ acres of green space and parks. Enjoy 3 1/2 miles of concrete paths for jogging, walking, biking, or taking a ride in your golf cart. Beautiful nature trails can be found throughout the hundreds of acres of wooded Preserve, where you can spot various forms of wildlife.
Scattered throughout the neighborhood, you'll find 20+ acres of stocked ponds for fishing & kayaking and watching the flurry of geese and ducks take residence. One hidden treasure is Lost Lake, which can only be accessed by nature trails. Residents also have access to 2 swimming pools with open-air covered pavilions, a fishing pier, a disc golf course, a playground, camping, a dedicated fire pit at Sunset Point, and a private boat & RV storage area. Enjoy HOA-funded Food Truck events to support our local restaurants, neighborhood holiday events, and various community fundraising events for the needy. This neighborhood has underground utilities, street lights, and fiber internet available. 
There are several different communities within Bedico Creek Preserve, providing an array of options for Homebuyers. Larger home sites have lots over an acre, with prices climbing into the millions and sizes ranging from 3000 to 7000  square feet. Estate lots typically have 1/2 to 3/4 acre lots with homes ranging from 2800 to 4000 square feet and prices of $600,000 to $900,000. Throughout the neighborhood, you can also find standard lots with homes ranging from 2200  to 2800 square feet and prices ranging from $450,000 to $600,000 and smaller home sites with homes starting in the mid $300s. This is a neighborhood for all! 
With the increase in development in the area, Bedico Creek is now conveniently located near numerous grocery stores, outdoor shopping centers & restaurants and is only 3.5 miles from the interstate.  Additionally, Bedico Creek is located in one of St Tammany Parish's Blue Ribbon Public School districts, with children from Kindergarten to 8th grade in  Madisonville School district and Grades 9-12 attending Mandeville High School.  
Need more convincing that this is the Perfect Neighborhood? Just ask Stacia  LaMulle, Broker/Owner of 1 Percent Lists Premier, as she is a Resident of this great subdivision!
Save Thousands
Listing Your Home With 1% Lists Premier
1 Percent Lists Premier lets you save thousands of dollars selling your home by eliminating the older marketing strategies which are less effective and implementing cutting edge marketing for real estate and maximizing modern marketing strategies all without losing the benefit of having an ACTIVE REALTOR in your corner.
$4 MILLION+
Saved to date for our clients