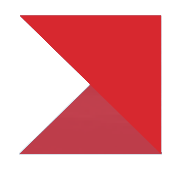 MEET THE 1% LISTS PREMIER
TEAM OF REALTORS
Listing Homes for Less while providing Full Service! As a Full Time Licensed Realtor for 24 years, a Real Estate Broker since 2005, a record of being a Top Producer every year and a resident of the Northshore since 2000, I have the experience and knowledge to better serve my clients and provide them with a smooth property transaction.
I understand the changes that can occur in today's market and with technological advances. I utilize the most advanced Marketing tools to ensure optimal exposure for my Listings.
I strive to address all of my client's needs and find the best solution for them, whether buying or selling, through innovative thinking, negotiating and strong customer service skills.
My initial exposure to the real estate industry was through working for the New Orleans  Home Builders Association and the Northshore Home Builders Association in sales and as a managing consultant for the New Orleans Home and Garden Show. The years I  spent working on the two shows afforded me the opportunity to work with professionals in several aspects of the industry including architects, builders, designers, and real estate agents. It was from this experience I realized real estate was where I wanted to be professionally and I obtained my Real Estate license in 2006.
I am absolutely dedicated to servicing my clients. Using my client-centric, high-energy, think outside of the box approach to real estate transactions I can assure that each of my clients are beyond satisfied with the process. I am a great listener and communicator, and analytical by nature, giving me the skills necessary to truly understand a client's needs.  Blessed with a keen sense for advising clients on everything from staging and preparing a home for sale, to overseeing photography and marketing and skillfully negotiating a  sale, I earn my clients the highest selling price possible, while saving them thousands of dollars in commissions!
I was born and raised on the Southshore, resided in Hammond while earning my degree from Southeastern Louisiana University, and since 2009 call the Northshore home; my familiarity with these various areas makes me confident in my ability to assist clients on either side of Lake Pontchartrain.  
Preston Hataway is a New Orleans native and successful small business owner of 8  years in Madisonville, LA. Preston grew up in Tickfaw, LA where he graduated from  Independence High School in 1997. Preston enjoys spending quality time with his family and 4 dogs, watching LSU football, and enjoying the outdoors.  
After many years running his own business, Preston is taking his passion for community and customer service to the real estate world. Let Preston's proven professionalism and top quality customer advocacy help you sell your home fast while saving you money. 
I have been a resident of St. Tammany Parish for over 20 years. In 2007 I obtained my  Louisiana Real Estate License! I love finding people their new future home to make memories in. As my career expanded, I also began to specialize in aiding Homeowners,  who were facing financial difficulty, in Selling their homes through Short Sale.
I realized there was a real need for people who were facing hardships in their life. With over 9  years of Short Sale negotiating experience, I am able to assist Homeowners with the process and work directly with the banks on their behalf. It's great to be the one to be able to help them get back on their feet and get a fresh start!
Chloe was born and raised on the Northshore, where she attended Lake Castle and St Scholastica Academy. She received her Bachelor's Degree from Loyola University in Business & Marketing and lived in the New Orleans area for 5 years.
After Graduating from Loyola, Chloe decided to pursue a career as a Realtor, with a focus on Residential Real Estate Sales. Her lifelong love of horses has also drawn her to an interest in aiding buyers and sellers of Equestrian Properties.
Chloe has recently made the move back to the Northshore in Ponchatoula and is ready to help you with your Real Estate needs!
Jessika is originally from the New Orleans area and moved to the Northshore in 2007. In 2001 she obtained a Master's Degree in Counseling from LSU and began a career in Healthcare. Jessika excelled in the Healthcare environment with her strong communication skills and ability to relate to everyone. After Buying and Selling six homes personally, she realized that she had the opportunity to combine her two passions, Real Estate and relationship building, into a meaningful new career path. It is her desire to help others navigate Real Estate transactions with a sense of ease and comfort that comes with knowing their agent genuinely has their best interest at heart. When Jessika was introduced to the concept of 1% Lists Premier, listing homes for less while providing a Full service to the client, she felt a strong desire to join the team. Jessika is committed to providing excellent customer service while also serving her clients financial needs.
Leslie's mission is to help as many people as possible reach their dream of home ownership-buying their first home or selling their first home to move up to a bigger home. By leading a team of talented agents Leslie is accomplishing her goals on a large scale.
Blair has lived in Tangipahoa Parish for 20 years. Through the years she has seen many people settle for less to call home. Blair's goal is to help people find their DREAM home.
Jordyn is committed to helping her clients however she can. Where others would maybe see a house as a difficult sell, she will take it one. Using her knowledge of the area and her professional experience as a realtor, she works hard to get people to the next dream  home.
Regen Klein was born and raised in the Greater New Orleans area, earned her degree from LSU in Baton Rouge, and has spent the last sixteen years as a resident of St. Tammany and Tangipahoa parishes. Regen's many years of customer service, marketing, and project management experience benefit her clients to ensure their buying experience is a pleasant and smooth one. When not assisting her clients achieve their real estate goals, she enjoys spending time with her husband of 16 years, their eight year old son and two golden retrievers.
Alexandra lives in Tickfaw with her husband and two children. They purchased their first home in 2018 and it was a big, exciting step in their lives. Alexandra became an agent to help others achieve their exciting dream of buying a home remaining stress free!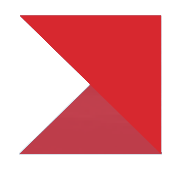 A NEW WAY
OF SELLING HOMES
Right around this time Amazon, Netflix, and other huge companies were acting as a hugely disruptive force in the areas of retail and entertainment. Their business models are extremely similar despite filling different needs. They seek to be very low cost, very low operative expenses, and high customer satisfaction.
Other companies followed suit throughout all forms of commerce and entertainment. It didn't matter what service you needed or what product you wanted to purchase people were fighting to sell it to you faster, cheaper, and with a higher level of customer satisfaction. That is unless you needed real estate services.
Realizing this the decision was made in late 2015 to offer a low-cost solution to the general public and not make commission savings exclusive to only local builders. After countless hours spent examining real estate brokerage models, marketing and other costs, the idea was formed to list homes for only 1%.
Although there is no "set percentage", 1%  is about 1/3rd of the traditional listing fee. We knew we could offer a high level of customer service and marketing for about 1/3rd of the typical Realtor listing fees as long as we focused on those same principles as the other successful companies mentioned earlier, but this time a disruptive change in real estate. We had to increase our sales volume, but more importantly, we had to retain a high level of customer satisfaction.
With those goals in mind, 1 Percent Lists Premier was formed.
Quickly growing, 1 Percent Lists Premier not only is now supporting home buyers and saving sellers thousands of dollars across Louisiana.  Follow the below links to see all of the homes for sale in each respective community.
HAVE MORE QUESTIONS?
Contact our team of real estate professionals today to start your savings!
WANT TO JOIN OUR TEAM?
If your interested in joining the 1% Lists Team if real estate professionals, let us know. We'll help get you started.