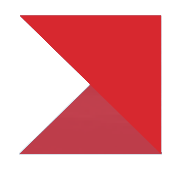 About Stacia LaMulle
Stacia has been fortunate to have a successful career in Real Estate since 1996. Her extraordinary attention to detail, extensive knowledge of changing markets, innovative marketing strategies, strong customer service skills and high professional integrity have allowed her to continue being a Top Producer each year.
Stacia is the Real Estate Broker of record for 1 Percent Lists Premier in Louisiana, 1 Percent Lists The Coast in Alabama & 1 Percent Lists Florida Coast in Florida.
In her role as Broker, one of the most rewarding parts of her work is serving as a resource for the Agents around her. She assists her sponsored Agents with implementing systems to reach their personal business goals and is readily available to them when they need guidance.
HAVE MORE QUESTIONS?
Contact our team of real estate professionals today to start your savings!
WANT TO JOIN OUR TEAM?
Interested in joining our Team of real estate professionals? We'll help get you started.