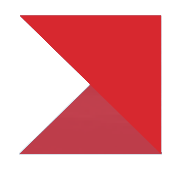 About Stephen Sommers
Highland Group Team Leader Stephen Sommers has been a full time and top performing realtor in Louisiana for the last 7 years. While he grew up in Baton Rouge, he moved to Hammond, Louisiana where he lived for 4 years and completed a degree in Criminal Justice coupled with a minor in Sociology. While at SELU he became very involved with the local community and made many friends and partners from Hammond, the Northshore, and New Orleans. With a vast network and real estate related knowledge from Baton Rouge to New Orleans, Stephen and his team are qualified to advise on investments, relocations, and general buying & listing of property.
While Stephen loves to represent standard transactions. His passion is real estate investments. He encourages everyone to obtain their first piece of property to avoid renting, and then procure secondary real estate investments as soon as possible.
Stephen owns real estate in Port Allen, Baton Rouge, Hammond, and Madisonville La. In these cities, he and a small group of investors work together to help grow each other's portfolios and also share a passion for bringing new investors into the business and helping them learn the ropes. Stephen has a reputation for being a strong negotiator and only procuring phenomenal deals for his clients and himself. He and his team evaluate every client transaction as if it is their own. Stephen WILL NOT EVER advise a client to move forward on a deal he would not execute himself.
When Stephen is not selling real estate, you will  find him boating on the Tchefuncte River, Kayaking down the Amite, or in Florida where he is studying the real estate markets in Destin, 30A, and Pensacola.
To keep up with Stephen and the Highland Group Team, give them a follow on instagram for deal highlights and all HG related news!
@Highland_Group
@StephenSommers
HAVE MORE QUESTIONS?
Contact our team of real estate professionals today to start your savings!
WANT TO JOIN OUR TEAM?
Interested in joining our Team of real estate professionals? We'll help get you started.