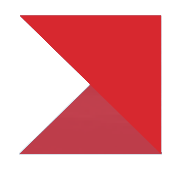 About Le Brue
From my experience as a Vice President/ Branch Manager at JP Morgan Chase Bank, I have extensive training in recognizing my client's financial needs and goals while fostering strong relationships by managing expectations and being a fierce negotiator. As a former teacher, I know the importance of researching and spending the necessary time knowing our current real estate market data, studying trends and then being able to teach my clients in a way that they can understand this information. I am committed to understanding how to help our communities thrive through my philanthropic efforts by serving on boards of nonprofit organizations and various volunteer commitments.
Selling, purchasing or leasing real estate can be both exciting and overwhelming, because it's typically one of the largest transactions most people will ever make. I have worked hard to become a local area expert with knowledge of the surrounding communities. My extensive experience and training will provide you with the confidence and trust you deserve in finding your new home, or selling your property, using the most effective marketing tools.
I earned a Bachelor of Social Work from the University of Texas at Austin and have worked in various state and local agencies in Central Texas and Baton Rouge. I have received awards for being the "Volunteer of the Year" for my work at the children shelter and at the School for the Blind in Austin, TX. I served on the Board at the Family Services of Greater Baton Rouge Loan Program and have volunteered my time as a Disaster Assistance with the Red Cross.
While working full time as a teacher at Teach For America, I obtained a Master of Science in Education from Johns Hopkins University. I have taught in large metropolitan school districts as well as in private schools. I'm a certified yoga instructor with a focus on improving wellness and self care among caregivers. I have volunteered my time to teach empowerment and motherhood at the St Tammany Parenting Center in Covington, LA.
My life has been focused on the care and well being of those in my community. Now, as a Realtor with 1% Lists, I am able to continue that focus by providing all of my clients with the highest level of customer service, while putting their financial position first.
HAVE MORE QUESTIONS?
Contact our team of real estate professionals today to start your savings!
WANT TO JOIN OUR TEAM?
Interested in joining our Team of real estate professionals? We'll help get you started.